Meet the Winslow Ford Team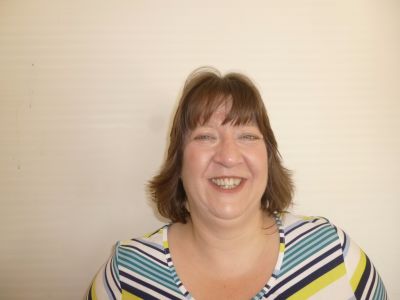 Nicola Anderson - Accounts Manager
Nicola joined Winslow Ford on 10th February 1986 as an office junior and quickly progressed with the company becoming more involved with accounts. Outside of work Nicola has a passion for the Northern Soul scene, attending events all over the country and is also a "reluctant" DJ.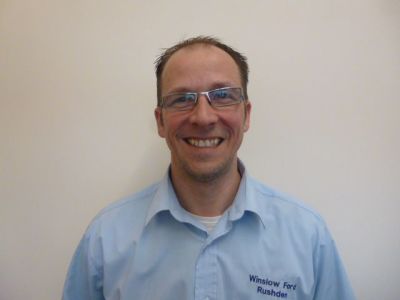 Nick Hales - Service Manager
Nick joined the Winslow team in 2013 as our Service Manager, Nick quickly established himself as a valuable member of staff with his commitment to the aftersales side of the business. In his free time he is Crew Chief and Tuner with West Ten Motorsport drag team and has been lucky enough to travel the world with this exciting hobby.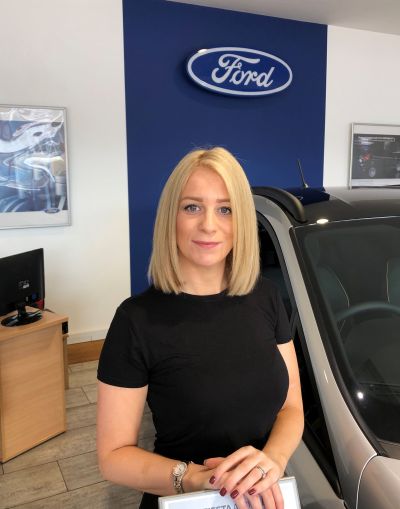 Chantal Latham - Service Advisor
Chantal joined our team as Service Advisor in June 2019. She is a lovely, bubbly addition to the department and has fitted in really well. Chantal has 17 years motor industry experience and has worked for various manufacturers including VW and Vauxhall. Chantal lives with her husband and pooch Kita and is known for being a bargain shopper and a junk food addict....hence is also a fitness fanatic!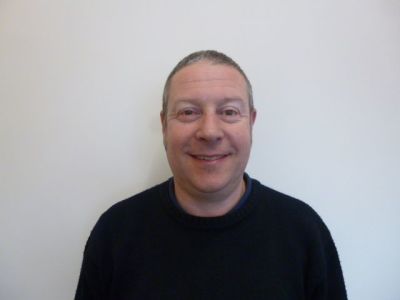 Andy Culmer - Parts Advisor
Andy is one of our newest team members joining Winslow Ford in November 2016. With over 30 years' experience within the Ford industry we are lucky to have Andy on board. In his free-time Andy enjoys riding his motorcycle and used to be involved with motorsport for many years but is now an avid spectator.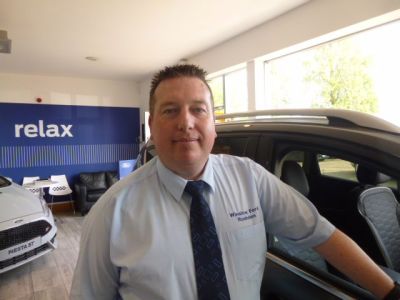 Tony Barnes - Sales Manager
Tony joined Winslow Ford on a work experience placement in 1995 in the workshop and then went onto complete an apprenticeship and qualify. Tony briefly left in 1999 and re-joined in early 2001 as a service advisor. In September that year Tony was offered the position within the sales department and hasn't looked back. He has built up a loyal customer base with many renewing their vehicles year on year with him. Tony is currently taking his private pilots licence....watch this space for when he's qualified.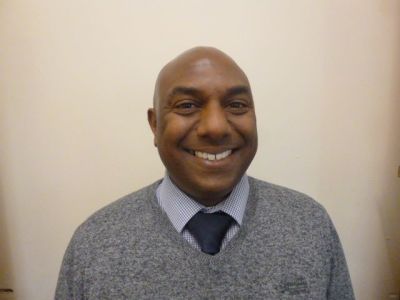 Anthony Theobalds - Sales Executive
Anthony joined our sales department in September 2017 and is a great addition to our team. Anthony has 15 years experience within the motor industry, having worked at Main Dealerships acquiring knowledge of brands such as Vauxhall, Renault, Nissan as well as Ford. In his free time Anthony loves spending time with his family and children, dabbling in a bit of baking and is a keen football "spectator"....we aren't allowed to mention is his favourite team!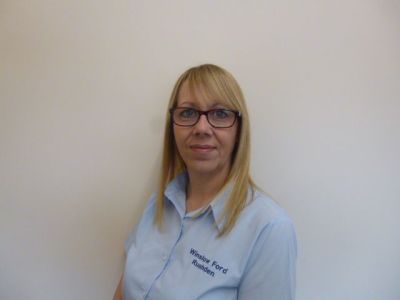 Carol Wesley - Sales & Marketing Administrator
Carol joined the Winslow team in June 2002 as service receptionist and 3 years later joined the busy sales department as an administrator. Carol is a self-confessed food snob, loving to eat out and try new dishes. She frequently goes to theatre, gigs and festivals with Glastonbury being her ultimate favourite.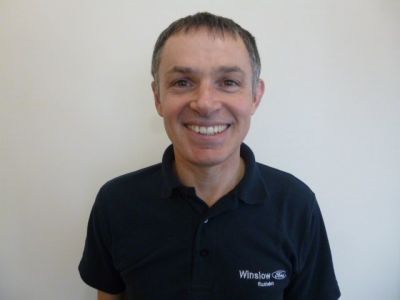 Tony Smith - Technician
Tony joined Winslow Ford on 10th March 1986 just after his 17th birthday on the Youth Training Scheme earning £25.25 per week! Tony still owns his original tool chest and many tools he purchased 3 decades ago still serve him well. Outside of work Tony enjoys active hobbies such as snowboarding and scuba diving, he is a keen underwater photographer winning several awards and having some of his work published as well as giving talks about his travels and experiences to worldwide destinations such as Australia, Indonesia and the Caribbean.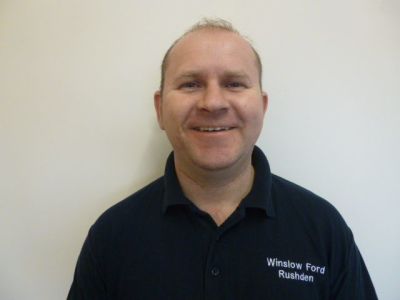 Dan Keens - Technician
Dan joined Winslow Ford in 2002 and has always worked within the motor industry as a technician. Dan's training with the company includes having an air conditioning licence and being accredited to apply the specialist AutoGlym Lifeshine Treatment. Dan enjoys attending car shows in his spare time and particularly likes going to events at Santa Pod. He enjoys gardening in his free time and I think all staff would agree that he is our resident comedian, always able to brighten any day.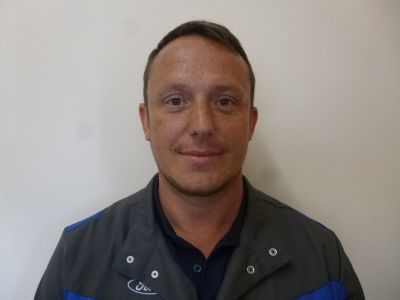 John Bowden
John joined Winslow Ford in July 2018 as a technician and MOT Tester. He has many years experience in the motor industry, initially qualified as a heavy goods mechanic but eventually moving to cars. He briefly took a break from vehicles to become Assistant Manager at a local pub/hotel getting stuck in with just about every role including chef! In his free time John likes riding motorbikes and is currently looking for a new machine, he also enjoys playing football and rugby. He started playing rugby very recently at Wellingborough and has completed one season for Oundle Vets, playing in 2 cup finals. He's also addicted to tattoos and has 18....and counting!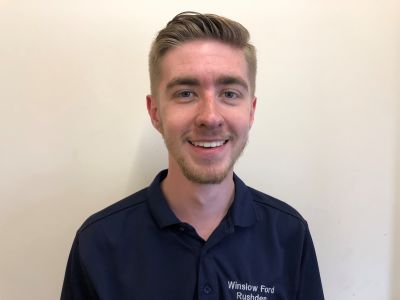 Matthew Sidebottom - Apprentice Technician
Matthew (or Colin as we know him at work) is the baby of our team. He initially joined us on work experience whilst at college, but we were so impressed by his interest and willingness to learn that he was offered a full Ford Apprenticeship and is progressing brilliantly. Outside of work Matthew enjoys going to car shows, going on walks with his puppy Bella and has a love of nature. He has fitted in well with the team.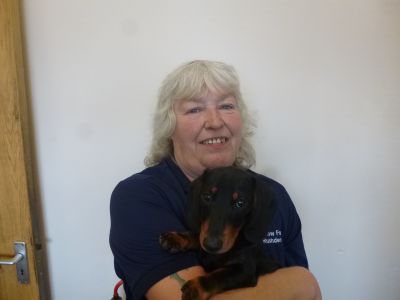 Alex Moore - Valeter
Alex, fondly known to staff as "Bessy" joined our team in 2002. Alex is our valeter and is fully accredited to use AutoGlym and Diamond Brite products. Alex has always had a passion for cars and used to race in her younger years. In her free time Alex enjoys D.I.Y., decorating and long walks with her dog Saint. She lives in a small village and prides herself in helping others in her community where possible. Bessy is photographed with Winslow Fords mascot dog Dudley.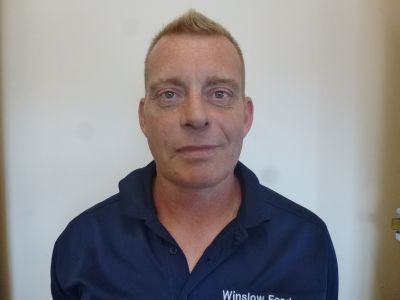 Roy Durrant - Valeter
Roy joined Winslow Ford in July 2018 as a valeter for the service department. Roy is a big kid at heart still loving to ride his BMX bike. He also enjoys attending events at Santa Pod Raceway especially the Bug Jams and loves all things retro particularly enjoying 80's Acid House music.